BJ's Restaurant had to take some items off their menu last year in a last-ditch effort to save money. They switched their precooked chicken to raw chicken and even employed the help of AI to predict food trends. While fans of BJ's Restaurant were at first upset by the beloved menu changing, it seems to have worked perfectly. BJ's Restaurant has been able to give back original menu items and offer a few new ones to appease their customers.
"BJ's fans have spoken, and we are excited to not only bring back our most-coveted seasonal flavor, Peanut Butter S'mores but also expand our menu with crave-able new dishes and innovative cocktails. We have a feeling BJ's guests will be thrilled with these unique and fun additions that promise to enhance the BJ's experience and become new fan favorites!"

Heidi Rogers, senior vice president of marketing at BJ's Restaurants, Inc.
Appetizers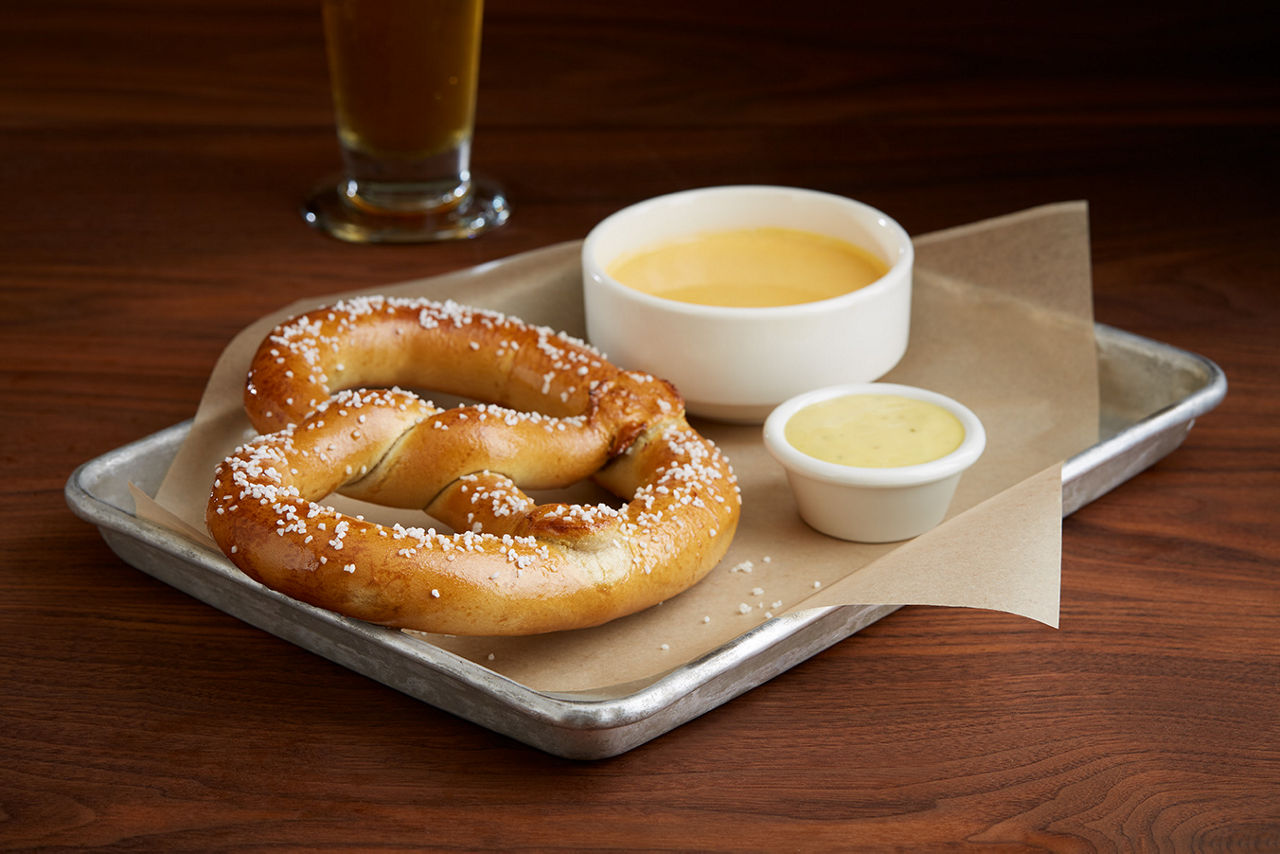 The new additions start off strong with the Big Twist Pretzel with BJ's Beer Cheese. This warm, pizza-oven-baked pretzel is served with a dash of kosher salt on top and a side of BJ's Brewhouse Blonde® beer cheese and honey mustard for dipping. The Hickory Brisket Nachos follow with a smoked bowl of flavor. Topped with sweet, tangy BJ's peppered BBQ sauce, melted jack and cheddar cheese, applewood smoked bacon, red onions, cilantro, housemade guacamole, sour cream, fire roasted salsa, pico de gallo, with a layer of crispy corn tortilla chips and hickory-smoked BBQ brisket beneath.
Pasta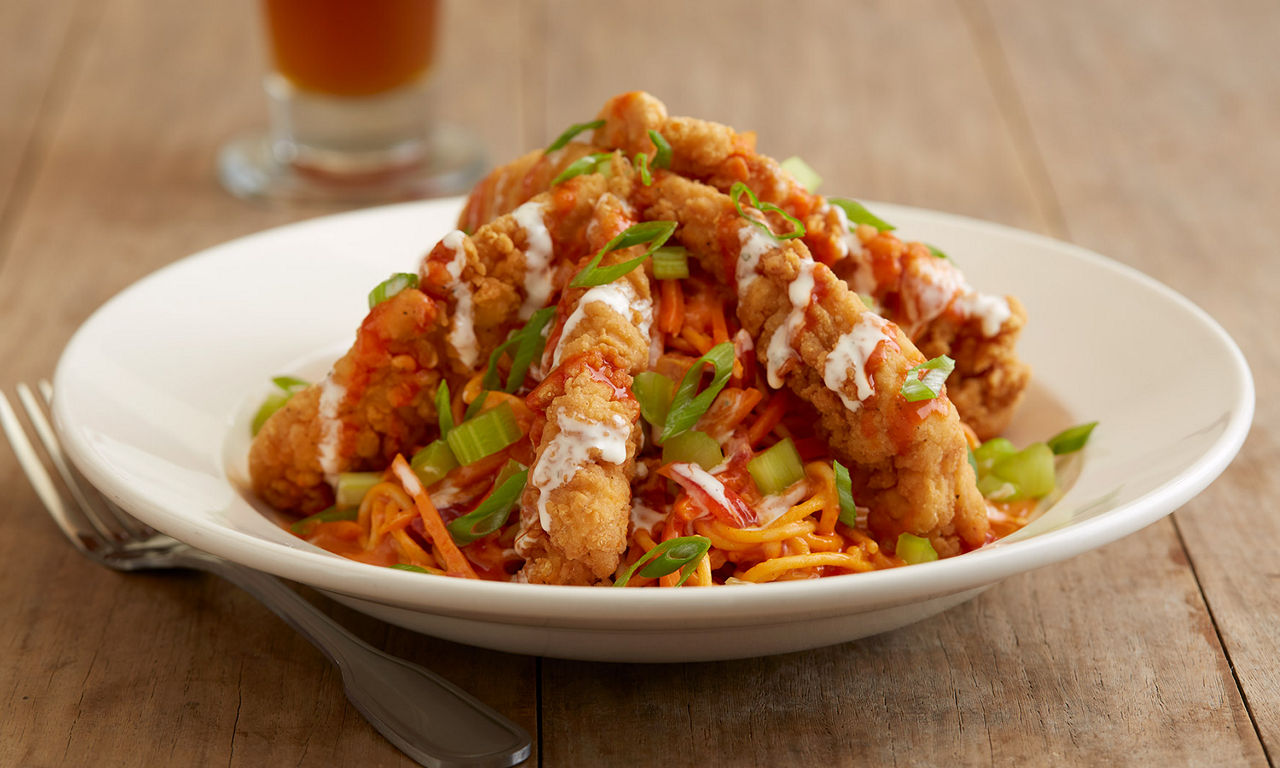 The only addition to BJ's Restaurant's pasta section is the Buffalo Stampede Chicken Pasta. Crispy chicken tenders mixed with spaghetti tossed in Tatonka® Stout creamy buffalo sauce, carrots, red and green onions, diced celery, and drizzled with buffalo sauce and ranch.
Limited Edition
BJ's Restaurant is offering two meals for a short time that are only available through takeout or delivery. The Cheeseburger Pizza is a fire-grilled beef crumble with applewood smoked bacon and topped with seasoned tomatoes, jack and cheddar cheese, red onions, BJ's signature five cheese blend, crunchy julienne dill pickles, and drizzled with BJ's signature burger sauce. BJ's Restaurant also added Chicken Tortilla Pasta to their limited-edition menu. Made from roasted barbacoa chicken with penne tossed in garlic butter sauce mixed with diced avocado, sautéed red bell peppers, red onions, black beans and corn, green onions, and topped with crispy corn tortilla strips.
Margaritas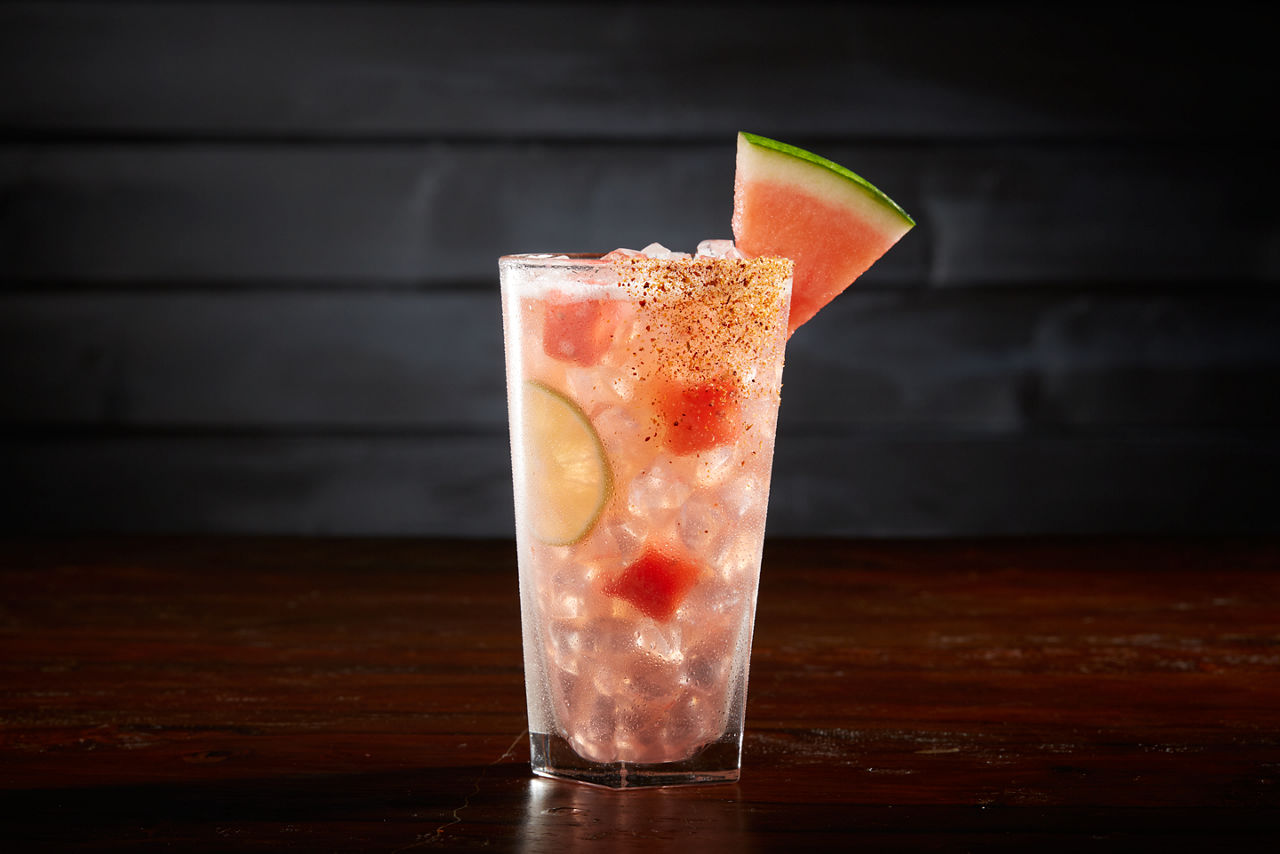 The most additions to BJ's Restaurant's menu belong to the margarita section. Starting off with the new White Peach Boba-Rita comprised of classic margarita ingredients with juicy peaches and strawberry boba. The Spicy Mango Margarita is again a classic margarita with fresh jalapenos and a Tajin Rim. Casamigos Watermelon Margarita is made out of, you guessed it, a classic margarita with fresh watermelon and a Tajin Rim. The Grand Patron Margarita offers a typical margarita with a mini bottle of Grand Marnier topping off the glass.
Desserts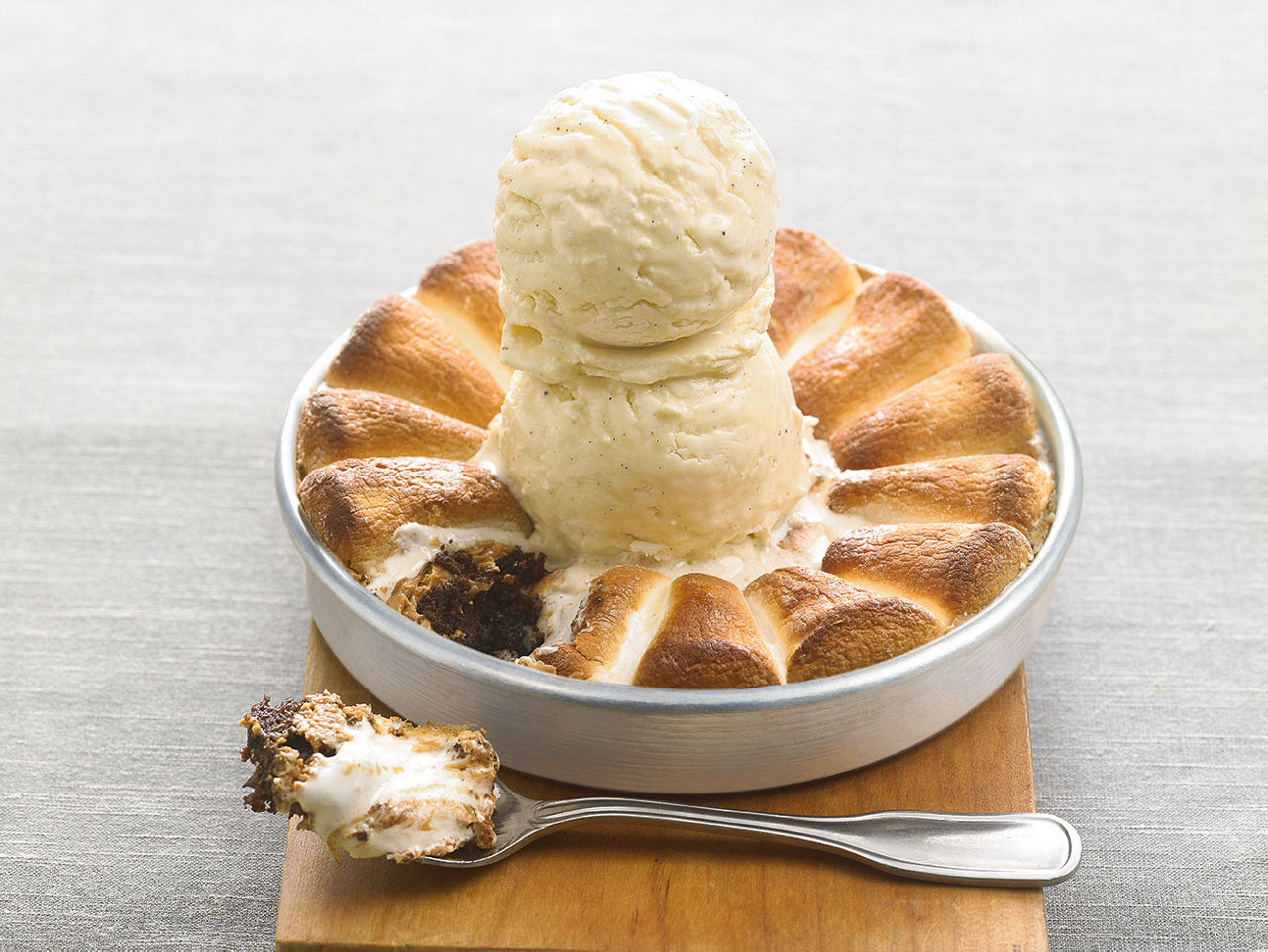 The last and arguably the most important section for BJ's Restaurant. BJ's Restaurant is returning the beloved Peanut Butter S'mores Pizookie. It is a Ghirardelli® triple chocolate cookie, peanut butter, and toasted marshmallows with your choice of vanilla or chocolate ice cream to top it all off.
BJ's Restaurant's new menu items offers a cool variety of food and drinks to choose from for summer. While their menu may not be at full capacity quite yet, it's refreshing to see some new options added.
Thank you so much for reading this article! If you'd like to read more about trending food topics or find recipes, be sure to subscribe below.