Crumbl Cookie has been rotating their menu since 2018. The owners realized customer's desire for unique options weekly. As opposed to a set menu with the same options.
This week's Crumbl Cookie menu
Semi-Sweet Chocolate Chunk
A delicious take on a classic cookie. This baked good is filled with semi-sweet chocolate chunks and topped with a sprinkle of flaked sea salt.
Strawberry Crumb Cake
This is the perfect cookie if you're craving fruit with your pastry. A butter style strawberry cookie with a milky glaze. Strawberry-vanilla streusel tops off this culinary masterpiece.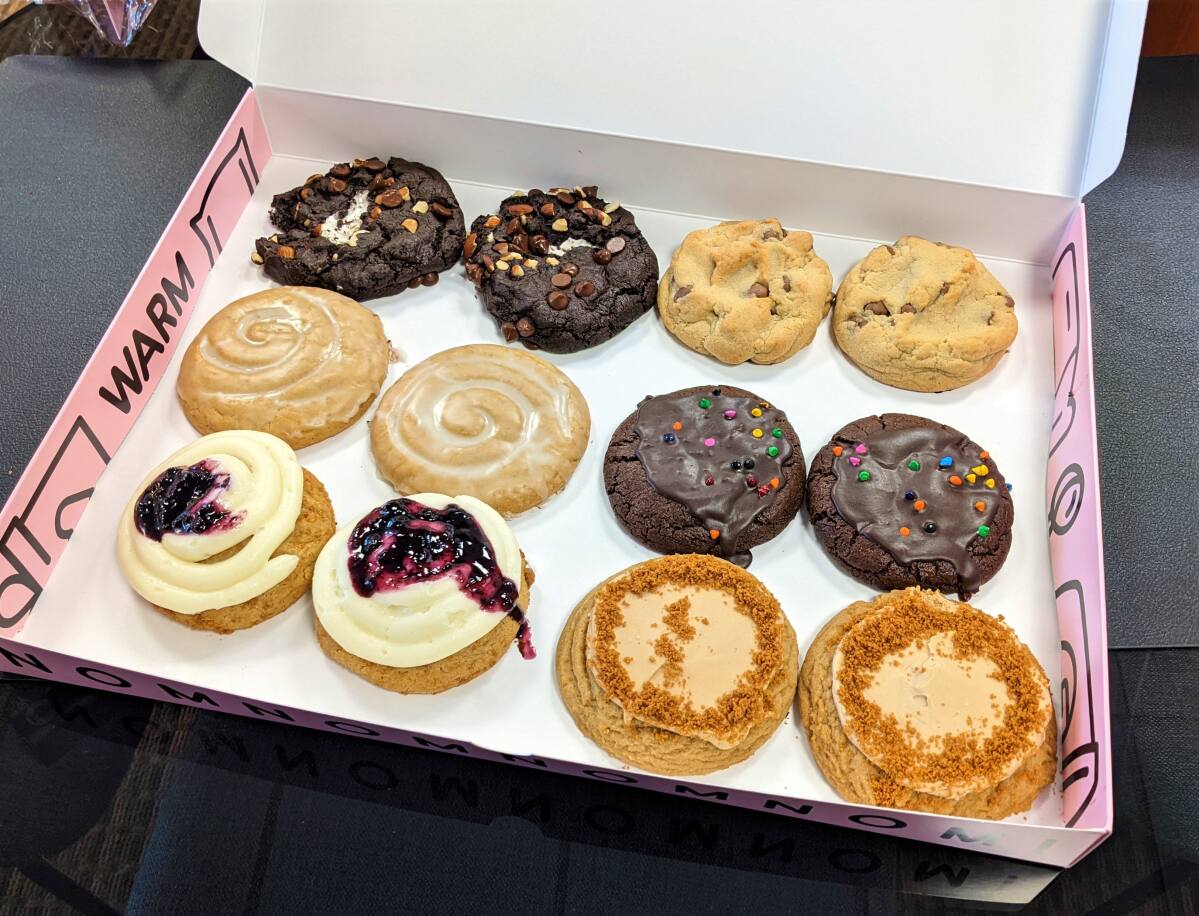 Berries & Cream
If you're a little lad this might be the cookie for you. Strawberries and blueberries create a delicious dessert infusion. Cool whipped cream and a touch of blueberry jam top it all off.
Crumbl Cookie Chocolate Cake
Chocolate fudge frosting mix with shaved chocolate curls to crown this royal confection. A chocolate cookie serves as its base.
Cinnamon Crunch
This take on cereal is a perfect excuse to start your day with sugar. A cinnamon cookie topped with vanilla cream cheese glaze. Cinnamon sugar and crunchy cinnamon cereal streusel lend a hand to complete this cookie.
Crumbl Cookie Original ft. Peanut Butter M&M'S® Candies
The company has an original cookie for the plain jane fans. This week, they've added peanut M&Ms to collaborate with the peanut butter stuffed snack.
Thank you so much for reading this article! If you'd like to read more about trending food topics or find recipes, be sure to subscribe below. Let me know your favorite Crumbl Cookie flavor in the comments!